The Eleven Plus Homebrew Competition
Thank you for your interest in the The Eleven Plus Homebrew Competition organized by Hertford Brew Club and London Amateur Brewers.
You only need to register your information once and can return to this site to enter more brews or edit the brews you've entered. You can even pay your entry fees online if you wish.
Entry Registration is
Open
58 entries have been added to the system as of 15:51, Wednesday 12 August, 2020.
To add your entries into the system, please proceed through the registration process or log in if you already have an account.
Judge and Steward Registration is
Open
If you have not registered and are willing to be a volunteer, please register.
If you have registered, log in and then choose Edit Account from the My Account menu indicated by the icon on the top menu.
Rules
The Eleven Plus Homebrewing Competition is a BCJP sanctioned competition where your strongest beers are assessed by qualified judges against current  BJCP 2015 style guidelines. Score sheets and written feedback will be provided for each entry. Certificates and prizes are awarded for Best of Show places.
The competition is open to all beers which had a starting gravity of 1100 or over. A photo of the SG should be supplied, ideally with your mugshot in it!
Send your photos to simianbrewing@btinternet.com, ideally with some details, entry number etc
Style Guidelines & Eligibility
All beers entered must have had a starting gravity of 1100 or more
Entries will be assessed against the BJCP Style Guidelines 2015 available via this link (PDF)
We have added BJCP styles where the guidelines allow for a starting gravity of 1090 or above, but your beer must start at 1100 or more. We have added some catch all categories but we will add categories as people enter them in 'Other beers', eg if someone makes an Amercian IPA of 1100 or more we will add that style and others can then enter that.
We will review the styles entered and speak to entrants near lock down to ensure we have the right information. We will make categories that allow the competition to work and for judges to understand what they are judging.
Eligibility: This competition is open to everyone, worldwide. Competition organizers, staff, judges and stewards may enter the competition. Measures are in place to ensure fair, anonymous, judging. Judges and stewards will not be assigned to categories that they have entered. Entries must have been made at home. Those made in commercial establishments, including brew-on-premise establishments, are not eligible. 
---
When
Yule time 2020. We will confirm dates nearer the time.
---
Entry Cost & Essentials
The following is likely, but we really need to work out how we judge these and how much shipping there is. Please do not pay yet
Entry fee is £10 (plus any PayPal handling fees) for a first entry and £8 for subsequent ones.
PayPal handling fees are beyond our control. Paying for multiple entries in the same transaction may be cheaper than many individual transactions.
---
How to Enter
Register yourself on this site via the Home page, Enter your beer(s) into the correct category and pay the fee via PayPal using the My Info and Entries Info page of this site. For help selecting a category see the BJCP Style Guidelines 2015.  The Judges and organisers will not reclassify entries so please choose styles carefully. E-mail the Competition Organiser if you need guidance.  Last date for registration/entries/payment is 30th October.
Label each of your beers as per the Bottle Acceptance Rules in the Entry Info page of this site.
Package your entries and then drop off or ship your entry to the drop off location of your choice.
Drop at, or ship to, the designated site(s) to arrive NO EARLIER than the XXXX and NO LATER than XXXX
---
Style and Award Categories
Styles will be grouped together to form judging flights of similar styles or strengths of beers and to form roughly equal numbers within each category where possible. Beers will be judged against the style guideline under which it was entered. The best beers of each style category within the flight will be judged to obtain the winners of the flight. 
The 1st place entry in each grouping will advance to the Best of Show (BOS) round.
---
The competitions are non-profit. Funds from the competition are used to run the competition itself, including food provision for volunteers at the event. A small amount may be used to support the training of judges (for example to purchase off-flavour kits). Everything else is fed back as prizes or used to pay for up-front costs for the next competition. All the organisers and judges volunteer their time freely to support the homebrewing community.
---
Contact
In the first instance contact the Competition Organiser, Lee Immins, at events@londonamateurbrewers.co.uk
Competition Official
You can send an email to any of the following individuals via Contact.
Lee Immins — Competition Organiser
Sponsors
Hertford Brew Club and London Amateur Brewers is proud to have the following sponsors for the The Eleven Plus Homebrew Competition.

We are an ever-growing crowd of home brewers based in Hertford and the surrounding area. We meet monthly in Hertford to share homebrew, exchange tips and brewing stories. Alongside our regular monthly meetings, we have close connections with Hertford's finest pubs and have organised a number of local events and tap takeovers. Newcomers are always welcome at our meetings - whether you are an experienced brewer or total novice!

The Barrel Project, Bermondsey, London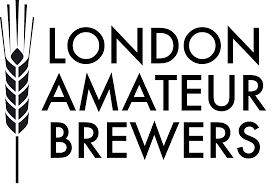 We are an enthusiastic and informal group of home-brewers from London and the Home Counties who meet to share their skills, knowledge (and beer), to widen their appreciation of the world's finest drink, and improve the beer they make themselves. If you're a beginner interested in getting into homebrewing or an experienced brewer looking to improve your beers, come along! We meet at 6pm on the first Thursday of every month, at The Barrel Project. Our meetings cater for a wide range of ages, and all levels of experience from beginners looking to learn, through to experts honing their technique. Check out the website for contacts