Lager Than Life
Thank you for your interest in the Lager Than Life organized by London Amateur Brewers, and Pillars Brewery, Walthamstow, London.
You only need to register your information once and can return to this site to enter more brews or edit the brews you've entered. You can even pay your entry fees online if you wish.
Thanks and Good Luck To All Who Entered the Lager Than Life!
There are 110 registered entries and 122 registered participants, judges, and stewards.
As of 19:14, there are 110 received and processed entries (this number will update as entries are picked up from drop-off locations and organized for judging).
Rules
The Lager Than Life Homebrewing Competition is a BCJP sanctioned competition where your lager beers are assessed by qualified judges against current  BJCP 2015 style guidelines. Score sheets and written feedback will be provided for each entry. Certificates and prizes are awarded for Best of Show places.
The competition is open to all lager beers which were fermented using only lager (bottom-fermenting) yeast - those intended to be in the 2015 BJCP Guidelines - lagers, pilsners, bocks etc. Any other beer made with a lager yeast (including those BJCP categories that can be made with a lager or an ale yeast, like Baltic Porter) should be entered in the "other beer" category, and be fully described by the entrant.
If you need some advice on how to brew great lagers, this presentation by Graeme Coates, who is an excellent brewer and a prolific homebrew award winner, should help you understand how to brew a winning lager Graeme's presentation
After judging, remaining portions of the entries will be available for sampling on the 9th March 2019 in the afternoon at Pillars Brewery Taproom. Pillars will also have exciting craft lagers available for purchase on the night. Entrants may bring further examples of their entries to share on the night.
It promises to be a great day where you can sample homebrew and commercial beers, learn from some experts. What's not to like? 
Style Guidelines & Eligibility
Entries will be assessed against the BJCP Style Guidelines 2015 available via this link (PDF).
Eligibility: This competition is open to everyone, worldwide. Competition organizers, staff, judges and stewards may enter the competition. Measures are in place to ensure fair, anonymous, judging. Judges and stewards will not be assigned to categories that they have entered. Entries must have been made at home. Those made in commercial establishments, including brew-on-premise establishments, are not eligible. 
---
Where
Pillars Brewery, London
---
When
Saturday 9th March 2019
Open to entrants/friends from 2PM for purchase of commercial examples.
Best of Show judging session - 12PM. Entrants homebrew samples available as soon as judging is complete.
Awards Ceremony - around 4PM
Important Deadlines
Register online and pay for all entries - no later than 27th January 2019.
Delivery of entries to Pillars Brewery in person or by delivery service -  to arrive no earlier than 23rd February 2019 and no later than 8th March 2019 at 5PM.
Pillars Brewery Drop-off Times :
Every day during the shipping windows from 10am to 5pm
---
Entry Cost & Essentials
Entry fee is £6.50 (plus any PayPal handling fees) per entry.
PayPal handling fees are beyond our control. Paying for multiple entries in the same transaction may be cheaper than many individual transactions.
Competitors are encouraged to come along to the event, sample the entries and share your beers with your friends and fellow competitors.
---
How to Enter
Register yourself on this site via the Home page, Enter your beer(s) into the correct category and pay the fee via PayPal using the My Info and Entries Info page of this site. For help selecting a category see the BJCP Style Guidelines 2015.  The Judges and organisers will not reclassify entries so please choose styles carefully. E-mail the Competition Organiser if you need guidance.  Last date for payment is 27th January, last date for registration/entries is 17th February.
Label each of your beers as per the Bottle Acceptance Rules in the Entry Info page of this site.
Package your entries and then drop off or ship your entry to the drop off location at Pillars Brewery.
Drop at, or ship to, the designated site to arrive NO EARLIER than the 23rd February 2019 and NO LATER than 8th March 2019 5PM.
Come along in person on Saturday 09th March 2019 from 2pm to sample beers with your competitors and friends. 
---
Style and Award Categories
Styles will be grouped together to form judging flights of similar styles or strengths of beers and to form roughly equal numbers within each category where possible. Beers will be judged against the style guideline under which it was entered. The best beers of each style category within the flight will be judged to obtain the winners of the flight. 
The 1st place entry in each grouping will advance to the Best of Show (BOS) round and receive a packet of fresh, liquid lager yeast which are donated by Imperial Yeast.
---
The competitions are non-profit. Funds from the competition are used to run the competition itself, including food provision for volunteers at the event. A small amount may be used to support the training of judges (for example to purchase off-flavour kits). Everything else is fed back as prizes or used to pay for up-front costs for the next competition. All the organisers and judges volunteer their time freely to support the homebrewing community.
---
Massive thanks to Alex Allen who prepared our fantastic competition poster!
Contact
In the first instance contact Competition Organisers:
Stewart Horne, at stewarthorne@gmail.com
or
Lucas Stolarczyk, at beerheadman@gmail.com
We will only use personal your data for the purposes of running the competition and will delete all personal data 12 months after the competition ends. A list of winners will be available on social media in perpetuity.
Judging Session Locations and Dates
Pillars Brewery
Unit 2, Ravenswood Industrial Estate, Walthamstow, E17 9HQ
Saturday 9 March, 2019 09:00, GMT
Competition Officials
You can send an email to any of the following individuals via Contact.
Stewart Horne — Competition Organiser
Lucas Stolarczyk — Competition Organiser
Sponsors
London Amateur Brewers is proud to have the following sponsors for the Lager Than Life.

UBrew, Bermondsey, London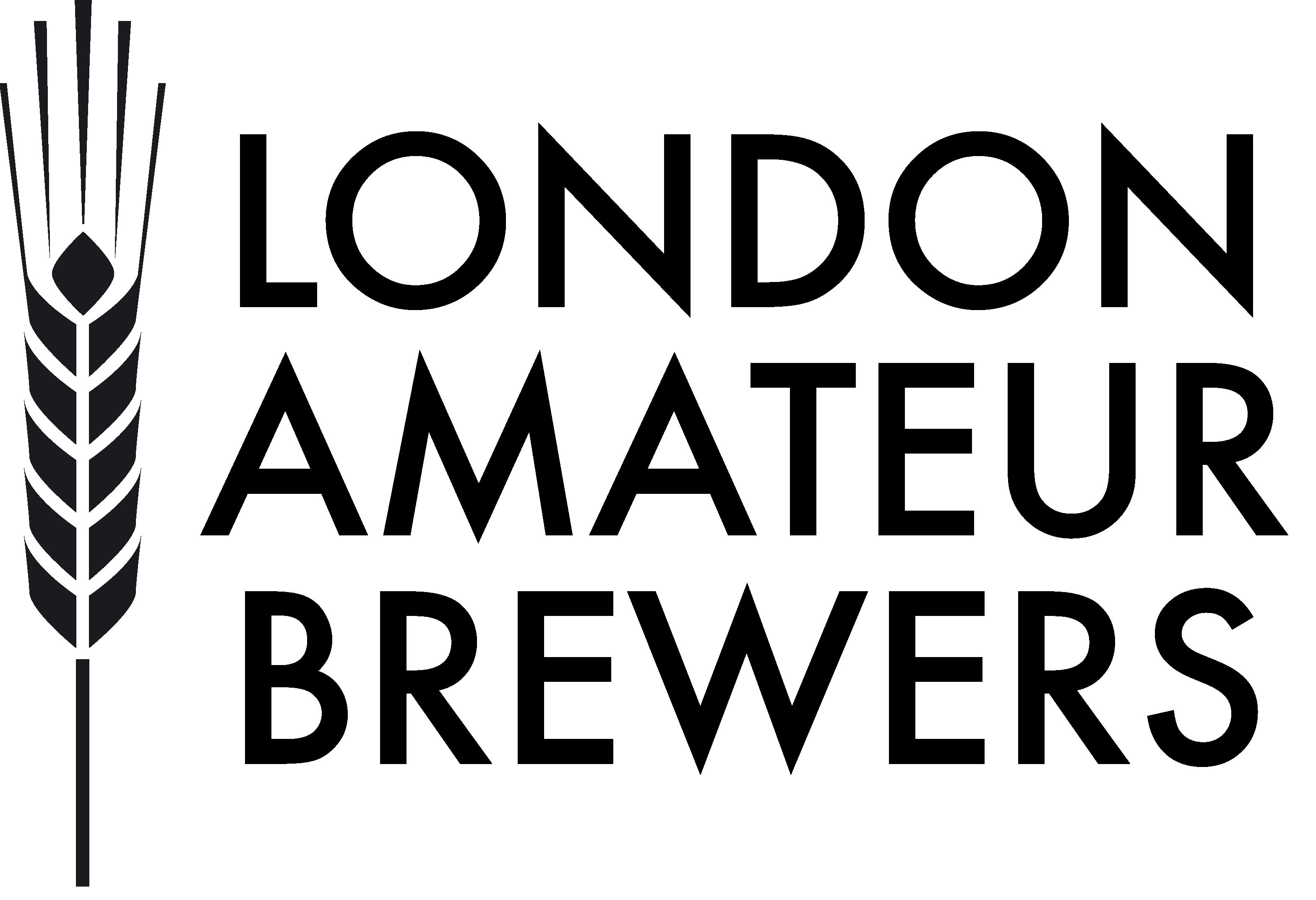 We are an enthusiastic and informal group of home-brewers from London and the Home Counties who meet to share their skills, knowledge (and beer), to widen their appreciation of the world's finest drink, and improve the beer they make themselves. If you're a beginner interested in getting into homebrewing or an experienced brewer looking to improve your beers, come along! We meet at 6pm on the first Monday of every month, at UBrew located at 24 Old Jamaica Rd, London SE16 4AW. Our meetings cater for a wide range of ages, and all levels of experience, from beginners looking to learn through to experts honing their technique. We are affiliated to the Craft Brewing Association, the only UK home-brewing organisation recognised by CAMRA, the Campaign for Real Ale.
Our hosts, Pillars Brewery began like all craft breweries ought to: in a garden shed. They wanted to prove that a craft lager could be as tasty as its ale counterparts, and so re-inventing lager became their first mission. After years of experiments, they succeeded in developing a radical new lager recipe and swiftly set up shop in Walthamstow. Innovation and quality is at the heart of what they do. Pillars Brewery will keep on creating untraditional, groundbreaking craft lagers whilst maintaining the integrity of traditional beer making principles. Theye're four blokes who developed a cracking lager, Gavin, Omar, Eamonn and Samie.
Imperial Yeast is a company founded on the principles of proper pitch rates and superior technical and customer service. Founded in 2015, Imperial has just about 3.5 years of experience providing both home brewers as well as professional brewers with pitchable quantities of yeast. Thus making starters or pitching multiple packs of yeast into standard gravity 20 liter batches a thing of the past. Fermentations take off quick, and finish healthy and strong minimizing the chance of beer spoilers, and off flavor production. By producing a certified organic brewing yeast, Imperial is giving brewers the option to use a high-quality yeast and at the same time use a yeast that is produced with GMO-free, 100% natural ingredients. They are the first manufacturer of certified organic liquid yeast, producing a product in an environmentally responsible way.