LAB Open 2020 *CANCELLED*
Thank you for your interest in the LAB Open 2020 *CANCELLED* organized by
.
You only need to register your information once and can return to this site to enter more brews or edit the brews you've entered. You can even pay your entry fees online if you wish.
Thanks and Good Luck To All Who Entered the LAB Open 2020 *CANCELLED*!
There are 305 registered entries and 209 registered participants, judges, and stewards.
As of 02:54, there are 0 received and processed entries (this number will update as entries are picked up from drop-off locations and organized for judging).
Rules
We have taken the decision to cancel our May homebrew competition, the LAB Open 2020, in response to the Covid-19 outbreak.
We are sad about this. We have reviewed the government's latest projections and announcements on Thursday on the expected epidemic peak and 'delay' phase, and understand that further measures are likely relating to public gatherings. We also need to consider the welfare of our volunteer judges, stewards, organisers, other staff and participants. With all of these taken together we have concluded that it is neither responsible or possible for us to commit to hold a large homebrew competition and tasting festival in the first weekend in May, May 2020.
 We are working through the practicalities of cancelling the event. We will provide a further communication to entrants soon regarding how we will deal with reimbursement for entries that have already been paid for. Please bear with us on this. We are sorry for any disruption this cancellation may cause to people's plans. We regret the situation and hope that those who had kindly committed to help us this year will understand. We are also thankful to our hosts Hammerton Brewery for their understanding.
We are already now looking forward to using all of the preparation we had done so far to bring LAB Open back, better than ever, in Spring 2021.
The LAB Open Competition and festival, formerly named the London and South East Craft Brewing Competition, is a BJCP sanctioned competition where your homebrewed beers are assessed by qualified judges against current style guidelines.
Score sheets and written feedback are provided on each entry. Rosettes, certificates and prizes  are awarded in each of 12 (or more) category groupings and for Best of Show places.
The beers are made available to sample and discuss with fellow competitors and friends in a festival-type setting on the afternoon of Sunday, May 3rd from 1PM - providing a unique opportunity to sample hundreds of homebrews, arranged in their style groupings, with great and excellent examples of the styles flagged. A rare chance to compare your beers against others brewed to the same style, or just to explore the wide range of styles being made today.

This year's competition and festival is being held at Hammerton Brewery, Islington London. Registered competition brewers and staff (judges, stewards, organisers) will receive free entry to the festival. 

Beers will be assessed against BJCP Style Guidelines 2015 available via this link.

Eligibility: This competition is open to everyone, worldwide. Competition Organizers, staff, judges and stewards may enter the competition. Measures are in place to ensure fair, anonymous, judging. Judges and stewards will not be assigned to categories that they have entered. Entries must have been made at home. Those made in commercial establishments, including brew-on-premise establishments, are not eligible. 
Judging Session Locations and Dates
Friday Evening Session (Finish unpacking and short judging session)
Hammerton Brewery, Unit 8 & 9 Roman Way Industrial Estate, 149 Roman Way, London, N7 8XH
Friday 1 May, 2020 18:30, BST
Saturday Morning Judging
Hammerton Brewery, Unit 8 & 9 Roman Way Industrial Estate, 149 Roman Way, London, N7 8XH
Saturday 2 May, 2020 09:00, BST
Saturday Afternoon Judging
Hammerton Brewery, Unit 8 & 9 Roman Way Industrial Estate, 149 Roman Way, London, N7 8XH
Saturday 2 May, 2020 13:00, BST
Sunday Morning Judging
Hammerton Brewery, Unit 8 & 9 Roman Way Industrial Estate, 149 Roman Way, London, N7 8XH
Sunday 3 May, 2020 09:00, BST
Competition Officials
You can send an email to any of the following individuals via Contact.
Rob Gallagher — Competition Organiser
Antony Hawkins — Competition Organiser
Sponsors
London Amateur Brewers is proud to have the following sponsors for the LAB Open 2020 *CANCELLED*.

Unit 8 & 9 Roman Way Industrial Estate, 149 Roman Way, London, N7 8XH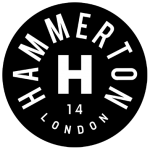 Hammerton Brewery is a microbrewery based in Islington brewing small batch beers with the aim to bring great tasting beer back to the borough and also re-establish the Hammerton Brewery name in London. Hammerton Brewery originally began brewing in London in 1868. Sadly it ceased to brew in the late 1950s and was later demolished. In 2014, a member of the Hammerton family decided to resurrect the family name in brewing. It also brings brewing back to Islington, a London borough with a great beer making heritage. Hammerton Beers today are based both on modern and traditional brewing techniques. The team are lovers of all things beer and our beers are influenced not just by English beers but the great beers found across the globe. "Our emphasis is on taste and using the best quality ingredients possible. Good beer takes time and patience".

Brew Builder - Avondale Business Centre, Bristol, BS15 1AW

Brew Builder was set up by an enthusiastic home brewer disillusioned with the lack of choice and over priced kit available when starting out. Since 2011 our aim has been a simple one..... To provide Home Brewers with a supply of quality and affordable equipment. We are able to custom build and supply pretty much all the equipment you will ever need to undertake, All Grain, Extract and BIAB brewing. Building from scratch and purchasing from source allows us to sell equipment direct to the customer. No middle men and no advertising helps us keep costs to a minimum and in turn pass on the savings!

46 Druid St, London SE1 2EZ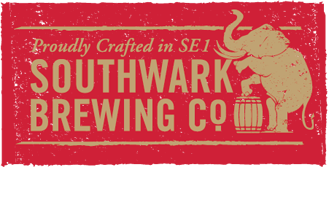 After over 30 years in the brewing industry, Peter Jackson decided it was time to do his own thing and set up his own micro-brewery. Originally from the North East, Peter had previously lived and worked in London, and had, not to put too fine a point on it, drunk in many London Pubs. Having seen the growth of local breweries outside the capital, the beer range on the average London pub bar was fairly predictable, with any excitement coming from outside the capital. The opportunity seemed to be right for some new and exciting craft cask ales from the capital. Southwark Brewing Company was the result, founded in SE1 near the site of two of the biggest breweries in London – Barclay Perkins and Courage Horseley Down, both closed in the 1980\\\'s. Housed in a railway arch, it is a perfect location for brewing and supplying pubs throughout the capital.

Arch 11, Dockley Road Industrial Estate, Dockley Rd, Bermondsey, London SE16 3SF

The brewery springs from the need to have more good beer. Beer deserving of a certain attention. Beer that forces you to confront and consider what you are drinking. Upfront hops, lingering bitternesses, warming alcohols, bodies of malt. Lengths and depths of flavour. We make Pale Ales, India Pale Ales and old school London Porters and Stouts towards these ends. Bottled alive, to give them time to grow.

1 Vansittart Estate, Windsor SL4 1SE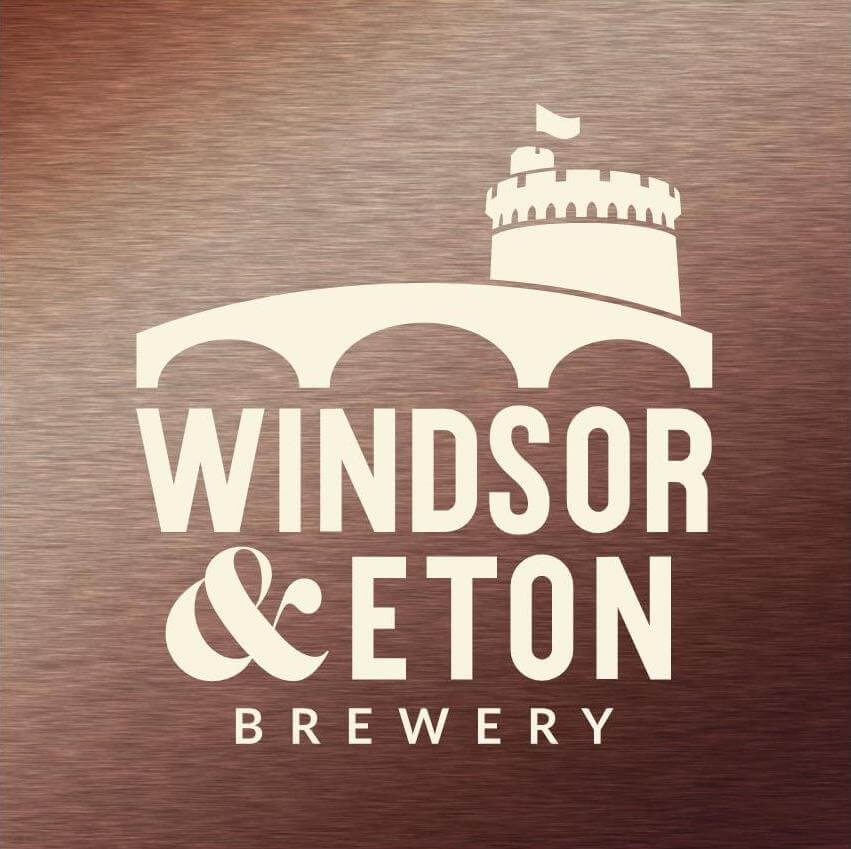 Windsor and Eton are a 'beer led' brewery making outstanding beers of every single style and character. They offer a warm welcome to everyone from beer newcomer to expert, locals to visitors, the smallest club to the biggest pub and the local shop to the top supermarket. Windsor and Eton are proud to be part of the revolution in beer making throughout the world. As founder members of the London Brewers Alliance, they have helped grow the number of the Capital's breweries from 11 in 2010 to over 100 today.

Bootyard, Abbott Street, DALSTON, LONDON E8 3DP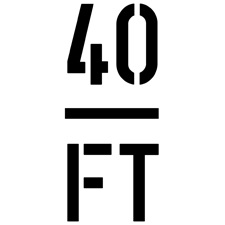 A micro-brewery based in SHIPPING CONTAINERS, Dalston, East London 40FT Brewery was founded in May 2015 by four friends including three former home brewers Steve Ryan, Fredrik Pettersson and Andreas Pettersson. Brewing in the kitchen of their shared house in Hackney, it was an opportunity to create a brewery in the disused car park of Andreas and Steve's studio, that they then approached their friend, German brewmaster, Ben Ott. The small space available was transformed into a fully functioning brewery, consisting of two twenty-foot shipping containers stacked on top of one other and a third, the taproom, where people can enjoy fresh beer straight from the source. 40FT focuses on traditional styles, done well, and core products boast a diverse range including Pale Ales, Stout, a Wheat Beer and a German-style Kölsch.

3 Institute Pl, London E8 1JE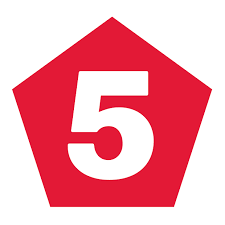 The Five Points Brewing Company is an independent brewery based in Hackney, London, brewing with a commitment to quality and the community since 2013. They champion flavour, provenance, consistency and quality, and their range of award-winning beers are unfiltered and unpasteurised for a better flavour and aroma. Beers are inspired by the founders' passion for both the British real ale tradition and the best of the international craft beer movement. Five Points\\\' flagship beers are complemented by regular limited and small batch releases including a barrel-aged project. Five Points are committed to the local and wider community – they were the first brewery in the UK to be an accredited Living Wage Employer and are proud to pay the London Living Wage. All electricity is sourced from 100% renewable sources. They helped to establish an apprenticeship scheme for training brewers and work to support local charitable, arts and community projects.

Brook House Farm, Avenbury Lane, Bromyard HR7 4LB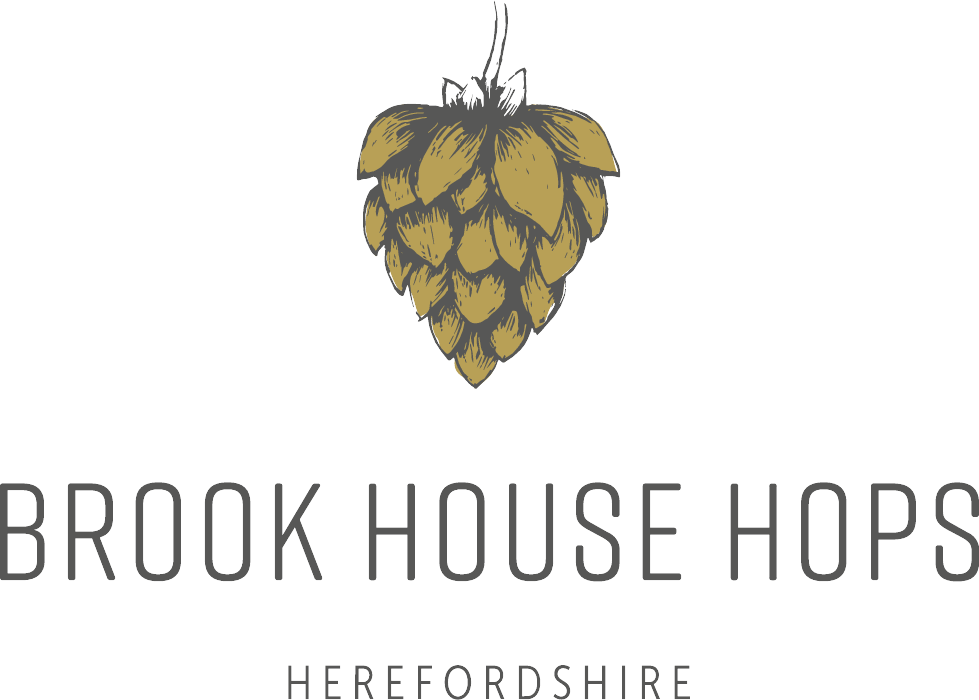 The explosive rise of craft brewing has revolutionised the British beer industry, with more quality and diversity on offer than ever before. But throughout this shift, hop farming has remained much the same. Not at Brook House Farm. They are as meticulous about the quality of our hops as the finest craft brewers are about their beer. Brook House Farm use a mixture of the latest technology and traditional farming expertise to grow some of the most aromatic, verdant hops in the world. They also source the highest quality hops from the USA and selected UK farms who share their values, giving brewers all over the country access to the very finest raw ingredients. Craft hops for craft brewers.

225 & 228 Fielding St, Walworth, London SE17 3HD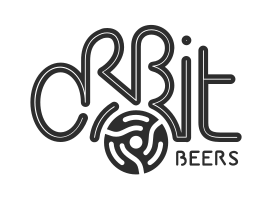 Orbit Beers brew beers that are deeply rooted in European tradition, with a modern approach. They take classic styles and make them their own, with an eye for finesse and drinkability. Orbit Beers love the incredible balance of the beers of Germany, from Dusseldorf and Cologne in the Rhineland to the kellers of Franconia; love the complexity of flavours that Belgian yeasts produce; love hops, the spicy elegance of classic European ones, the zesty aromas of New Zealand varieties, and the fruity extremes of their American counterparts. Orbit Beers is inspired by the ethos of their favourite record labels, who hold music and art above all else. Likewise, Orbit Beers accept no compromises when it comes to making the beer and encourage you to listen, think, and drink independent.